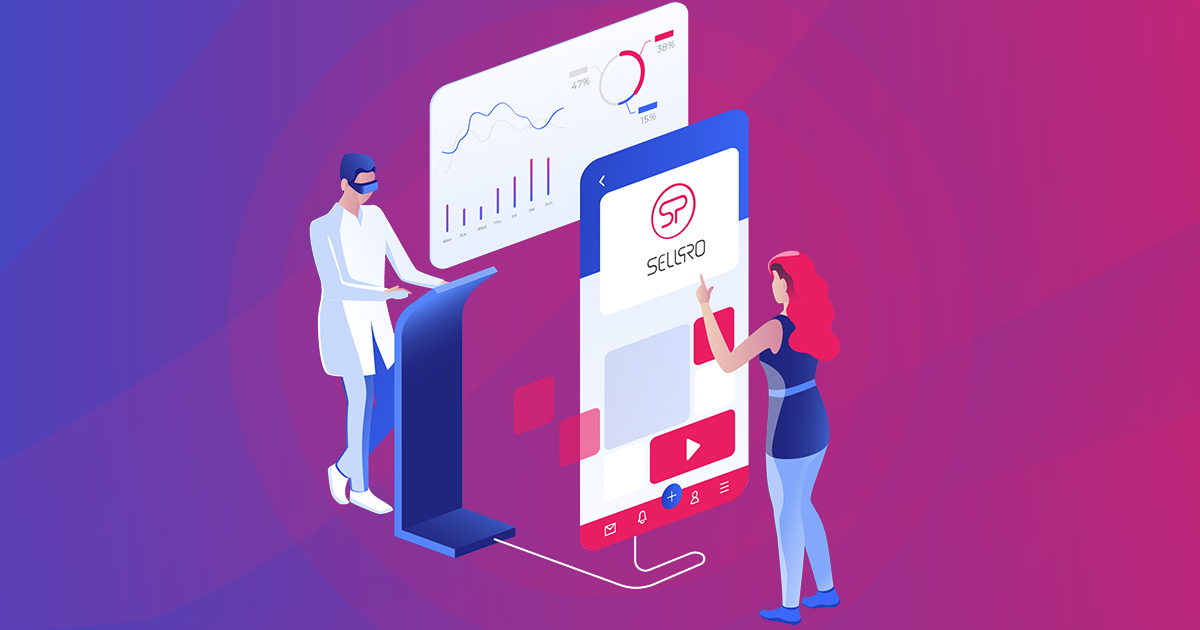 Before we became the team behind the ultimate retail engagement and training platform -- SellPro -- we were the team behind mVentix. Through the course of continuously improving our market intelligence, field force outsourcing and point of sale engagement solutions, we have been talking to retail personnel daily, for over 10 years.
And you learn a lot about the retail industry when you do that. You learn what works and what doesn't. You learn where product manufacturers' retail sales strategy fails, and how retail store managers can manage better. And when we learned enough, we decided to act - building a new software solution that more product brands and retailers could leverage.
What were the most common problems we set out to solve?
Low engagement from the store associates
Just like in any other job, engagement is the key to retention and results (see sidebar). If you
keep retail sales associates engaged, you can motivate them to sell more and you can keep them working for you much longer. Unfortunately, there weren't a lot of tools built to help retailers increase engagement.
Low employee knowledge retention
For brick-and-mortar retail stores to compete with online shopping, personalized human attention and knowledgeable product guidance are their unique purchase experience differentiators, and product knowledge comes with training. At the time, training was either facilitated live by vendor field reps or through a Learning Management System (LMS.) Live training was effective, but there was no way to do it at scale without breaking the bank. LMS training was focused on deep learning, which had very low knowledge retention, simply because it was wrong for the retail channel, and it was delivered through the wrong medium - on a PC in the breakroom.
No training incentives
Speaking of incentives, most retail sales associates have some sort of incentive program based on sales. Everyone knows that product knowledge and confidence drive sales, but perversely, the companies weren't using incentives to motivate retail personnel to learn and build confidence.
Next, Looking for an mLearning Training Portal
We didn't originally set out to build a new solution. We first looked to implement an existing solution to support our retail efforts to speed up the process.
Here's the list of requirements we jotted down when we started looking:
Must be Mobile. Not only are most retail sales associates digital natives used to consuming content on their phones, but also because we had to do something about the way these people were trained. Calling personnel into a back room to attend training wasn't fun, was wasteful, and it wasn't necessary.

Generating content must be fast and easy. Training people once every couple of months wasn't keeping up with the pace of change, especially in consumer electronics, and it didn't work for knowledge retention. Deep learning, we discovered, wasn't necessary for this context, and it only created an obstacle for trainers to create more content faster.

Reference information must be easily accessible. Even if we were to double knowledge retention, a customer could always come up with a question that a retail sales associate couldn't answer. For such occasions, we needed an easy way for them to find deeper product details.

Gamification. If you want higher engagement from Millenials, this is what you do. You keep people coming back by creating a game they can win, which brings us back to the last, but not least, requirement on our list.

Incentives. If you give sales associates a reason to learn, they will. And when they know better, they'll sell better.

When that failed, we made a decision
We had to invest a lot in building SellPro and it was a long-term investment. To give the retail industry what it needed, we built a team of retail professionals, did in-depth research to discover new, scientifically-proven training methods, and throughout development always chose what was best rather than what was easy.
We spent hours upon hours discussing features with our clients, and even now that we've been on the market for a while, we take every client suggestion seriously. Here's what we came up with:
Mobile-first - Mobile for users and content developers alike.

Easy Content development - 5-Step course builder makes building content a snap.

Resource Library - Create and access a continuously updated repository of product documents, videos and more.

Addictive gamification and micro-learning techniques with appealing incentives and messaging.
SellPro was launched in 2014. A testament for our hard work became the fact that it was easy to onboard clients like HP and Logitech almost instantly upon launch. They needed such a solution to communicate their products' benefits to retail personnel and, in turn, to potential customers in the stores. They needed the ease, the speed, the frequency of courses, the high engagement, the training model we used, and there was no alternative on the market.
SellPro today
Since 2014, the platform has undergone many updates. It continues to drive brand preference and sales, and because we wanted to make it available to more businesses, we recently created a free forever plan that lets product manufacturers and retailers use it for as long as they need, and see the results first-hand, before upgrading to paid plans.
The idea behind this was that we know just how difficult it could be to implement a new solution in a mid- to large-sized company. We wanted to make this easier by letting the training or sales manager --whomever is in charge of training retail personnel --use SellPro without having to confirm it with anyone, without asking for budget or permission.
So, that's the story of SellPro. Built by Retail experts for product brands, retailers, and store associates to get on the same page.
See how we can help your brand!
---
Sign up
We write to help you train retail personnel better and increase retail sales. Sign up to get notified every time we post something new.