Retail employee communication made easy
Stay connected with store personnel via virtual events, chats, polls, forums and real-time notifications.
Keep retail employees up to date
Communicate instantly across your employee base.
Whether you're a product brand or a retailer, you need to keep retail staffers up to speed on many topics – product launches, merchandising, promotions, and policy changes. You need to make the information easy to digest and in a place every rep can see it, not just tacked to the break room wall or in a hard to navigate intranet.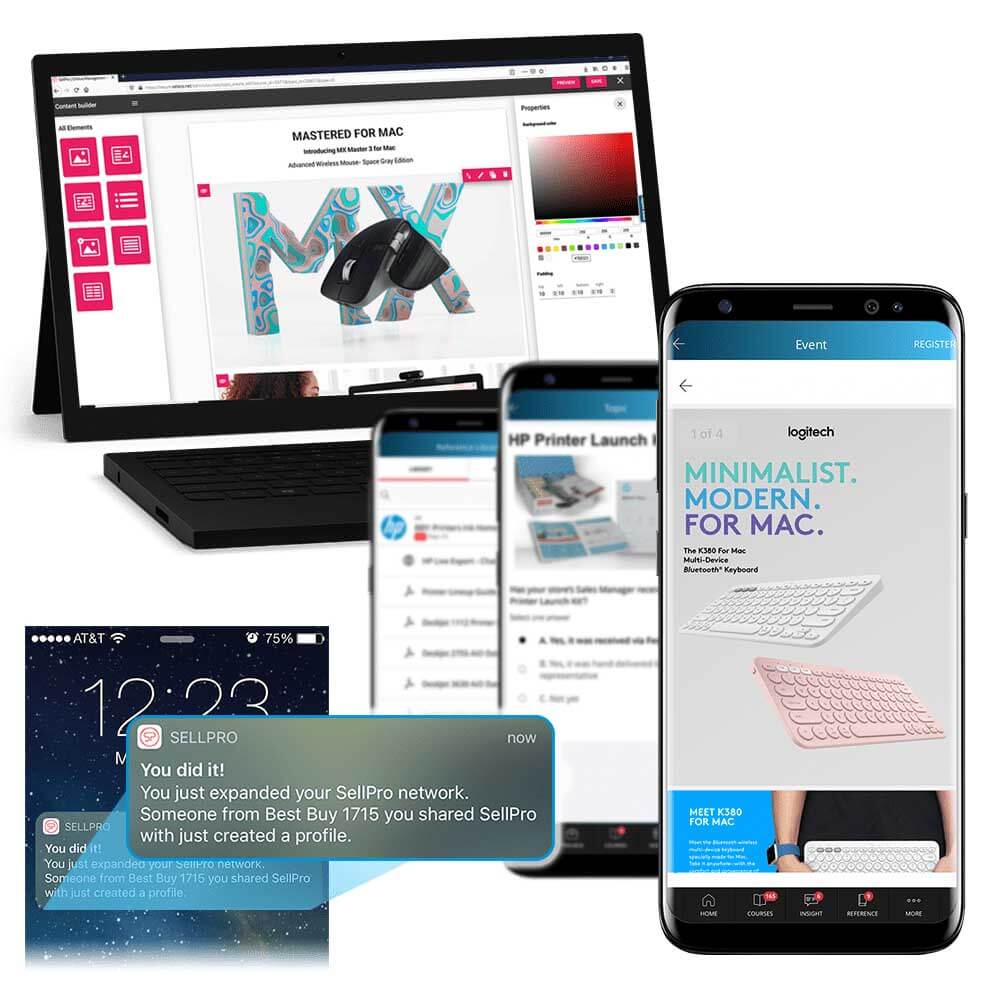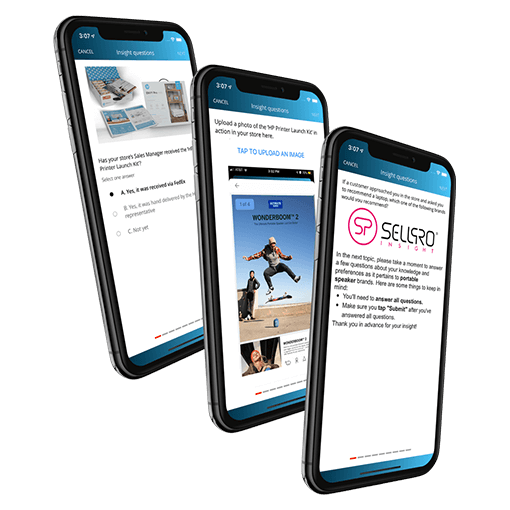 Multiple touchpoints and channels
Distributed communication for a distributed workforce.
Different types of communication require different tools, but they all need to be mobile! The SellPro platform lets you fit the message to the mode. Use push notifications, feeds, videos, and chats to get the message across.
Two-way conversations and insight
Let your retail employees' voices be heard.
Employee engagement is a two-way street. Studies have shown that when associates feel their voices are heard, they are more engaged and are more loyal. Using a communication and engagement platform like SellPro can help you retain your valuable front-line employees, increasing their knowledge and improving the customer experience.
Read more about the importance of retail employee engagement.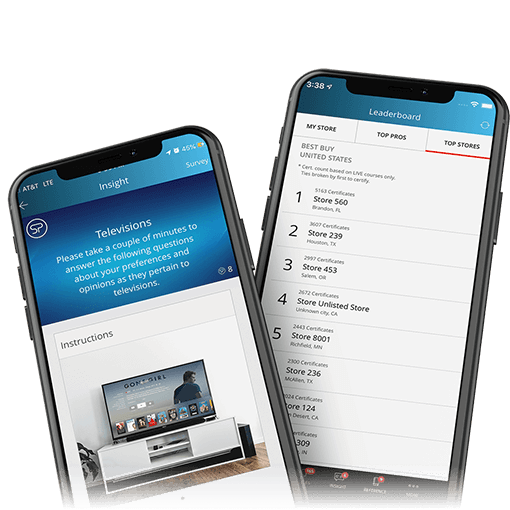 Connect with us
Streamline your retail employee communications using the SellPro app to keep your employees informed and engaged.